Liverpool make only their 2nd ever trip to the Czech Republic for Thursday's Europa League Round of 32 1st leg match against Sparta Prague. European action is back in the world of football and it serves to remind the Reds what they're fighting for - the Champions League. Enough about the League table for now. The Reds are coming off a six-game unbeaten streak with a four-game win streak in the middle and have only conceded three goals in all six games, while scoring 10.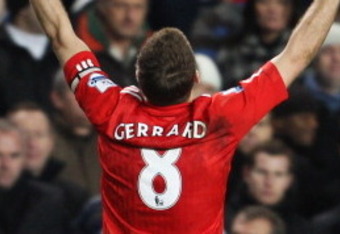 Steven Gerrard should be fit to take on Sparta Prague after missing out against Wigan
Starting lineup like Joe Cole who has not played since he scored the winner against Bolton before the New Year and was even sent to the reserves as well as Milan Jovanovic, David N'Gog and Danny Wilson. This would allow players like Dirk Kuyt, who has played tirelessly all season, and man of the moment Raul Meireles.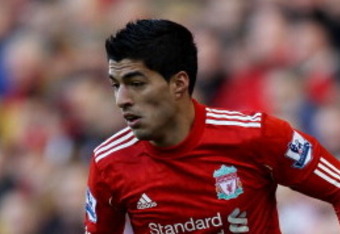 Luis Suarez may be given a bit of a rest in the away leg but should make an appearance off the bench.
Because the return leg is at Anfield, Prague cannot really afford to sit back and try to hold Liverpool to a 0-0 draw Thursday. The Reds should also have everyone available to put out a three-man back line and have Gerrard back in the midfield dictating play, so it could turn out to be an exciting match with plenty of attacking play. Liverpool should be expected to make it at least to the semifinals of the competition like last season and have a very good chance of going all the way to the final in Dublin.
Possible Statrting IV: Reina, Kelly, Carragher, Kyriagkos, Skrtel, Johnson, Lucas, Poulson, Gerrard, Kuyt, Ngog

Bench: Gulasci, Agger, Aurelio, Meireles, Suarez, Jovanovic, Maxi
Stein, Neri. (2011, February 15). Liverpool vs. sparta prague: europa league preview. Retrieved from http://bleacherreport.com/articles/609824-liverpool-v-sparta-prague-europa-league-preview